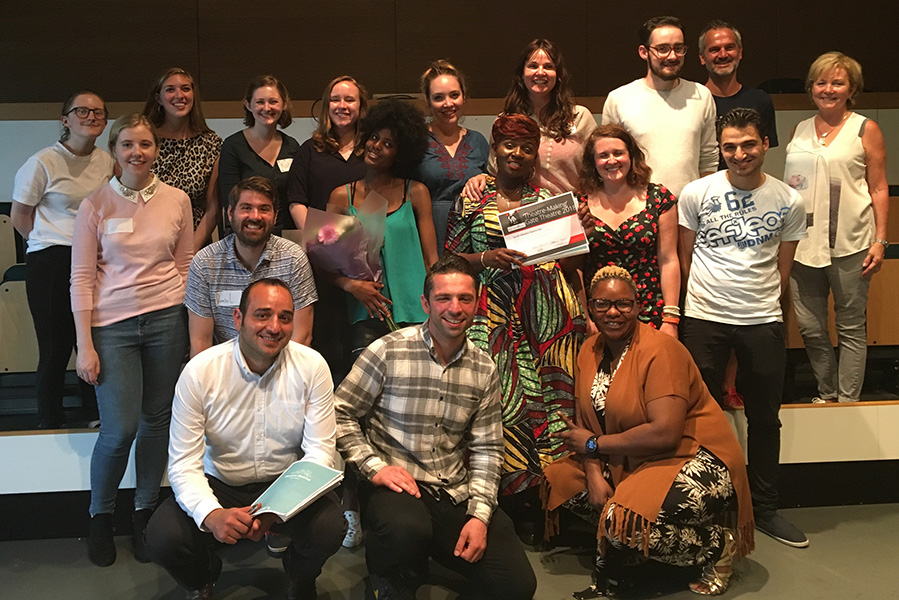 DCU MELLIE Project participates in theatre writing workshop
During the month of July the Mellie Project/DCU University of Sanctuary participated in a series of theatre-making workshops for refugees and asylum seekers at the Gate Theatre. These workshops were facilitated by Fighting Words. The workshops took place in the Studio at the Gate Theatre. Working with Fighting Words volunteers, the participants wrote songs, created characters and put short scenes together through improvisation and writing short scripts. The workshop at the Gate Theatre also included a tour of the building, encouraging the idea of site as inspiration, and a trip to see play The Snapper. 
On the final day the participants performed their work, bringing their characters to life in front of an audience. This included both acting and singing, and proved to be a hit with all of those in attendance on the day. 
These experiences are captured by a series of blogs by participants and Fighting Words volunteers: 
(A version of this story appears on The Gate Theatre website)