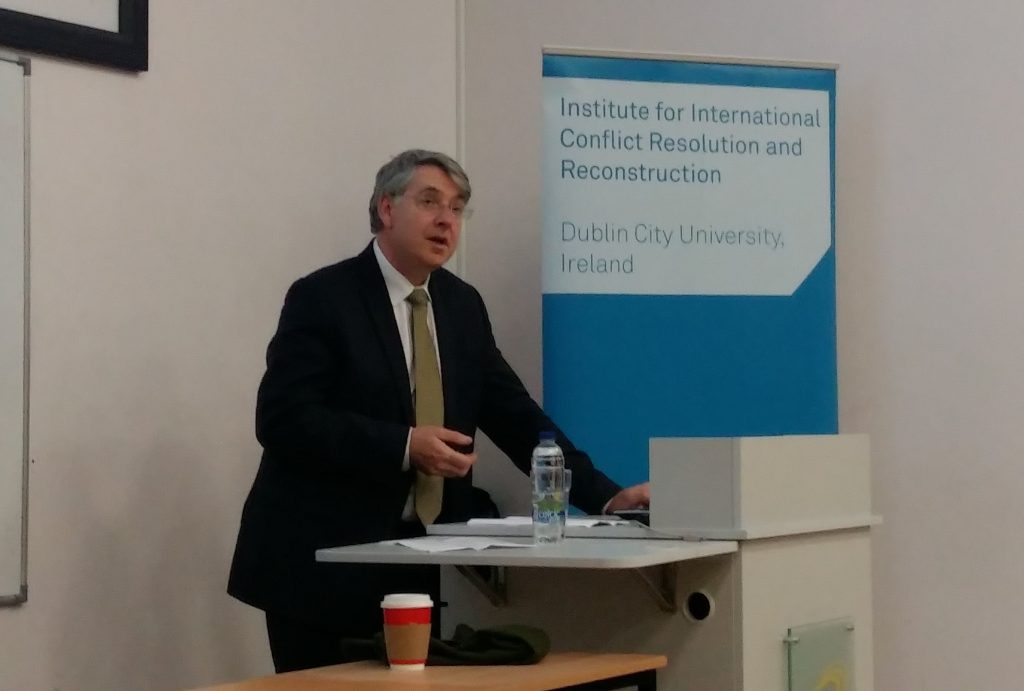 DFAT Secretary General gives end of semester lecture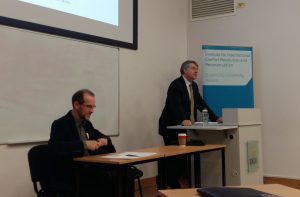 Niall Burgess, Secretary General of the Department of Foreign Affairs and Trade gave the closing address of the semester to students and staff at the School of Law and Government on Friday 8th December.  The lecture drew on his significant experience in diplomacy involving posts in range of countries including the USA, Switzerland and Tanzania. Mr Burgess spoke on Ireland's achievements on the international stage. He also outlined the key challenges and opportunities during this turbulent period in global politics. The lecture was followed by an engaging question and answer session with students and staff which provoked debate and discussion on a range of issues. This event was one of a series of guest lectures that form part of the School of Law and Government's MA programmes in International Relations and International Security and Conflict Studies. The aim of these talks is to introduce students to the experiences of a range of practitioners in the areas of development, diplomacy and security.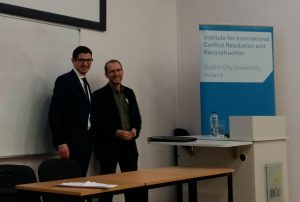 Given the significant developments on Brexit negotiations that occurred on the day, Prof Federico Fabbrini, Director of DCU's Brexit Institute also spoke at the event. Prof Fabbrini gave an impromptu account of the agreement on the future of North-South Irish relations and the future of the border in light of the most recent Brexit negotiations.