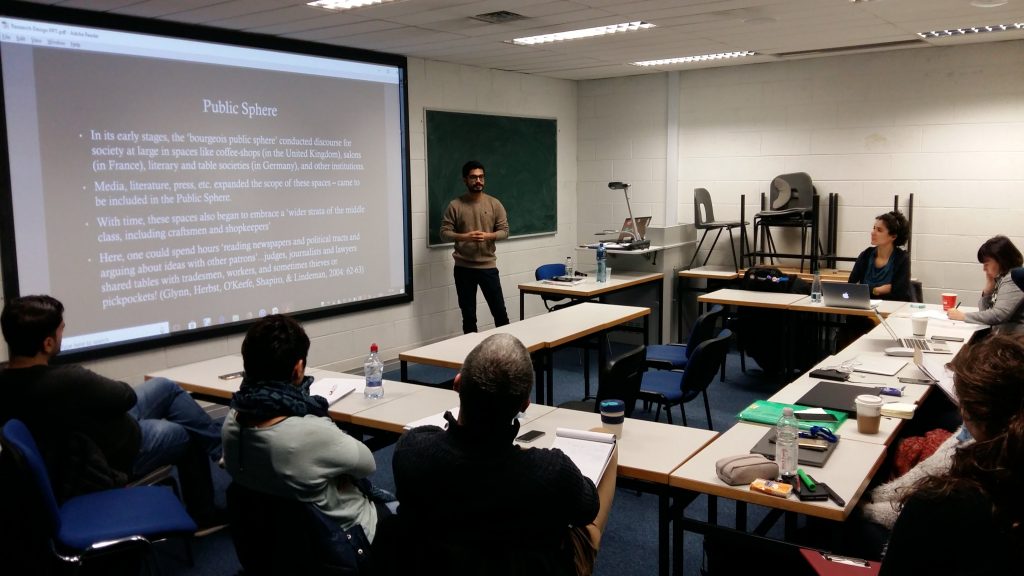 IICRR holds PhD research workshop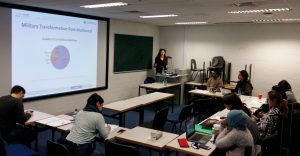 The IICRR held a half-day PhD research workshop on Tuesday 10th April. IICRR PhD student Harikrishnan Sasikumar presented his research Deliberating Differences: Religion and Politics in the 'Public Sphere' on the dynamics between secularism and religion in the Kerala province of India. IICRR PhD student Cornelia-Adriana Baciu presented her research From guardians of the state to guardians of democracy? Military transformation and hybrid security in fragile and insecure states receiving support under the EU Global Security Strategy on the relationship between military and civil society organisations in Pakistan.
The presenters received feedback on both the presentation and a written submission from IICRR staff Dr Paola Rivetti , Dr Maria-Adriana Deiana, Dr Erika Biagini, Dr Eamonn McConnon, and Dr Ken McDonagh followed by a question and answer session with their PhD peers. The presentations provided contrasting perspectives on peace and security challenges within the same region. The event provided a space for constructive feedback for students as they move forward with their exciting research.