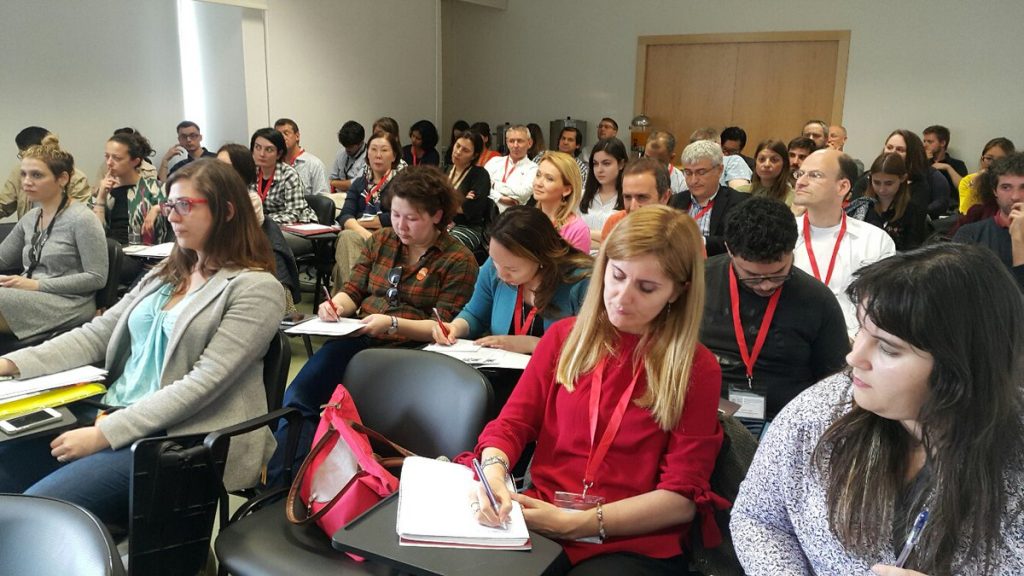 IICRR PhD students attend doctoral training summer school
The CASPIAN doctoral training network, coordinated by IICRR, held a summer school at one of the partner institutions, the Centre for Social Studies at University of Coimbra Portugal from April 26th-28th. Attending from the IICRR were Maia Machavariani, Maira Zeinilova, Aytan Gahramanova, Robert Chesnutt (PhD Fellows) along with Prof John Doyle, Prof Eileen Connolly, Dr Donnacha Ó Beacháin (Supervisors/Coordinators).
This summer school focused on the challenges of developing empirically-informed analyses, including ethical issues in field research and the linkages between theory and empirical work. It provided PhD students with an platform to present their research and discuss these issues in relation to the future direction of their work. Speakers at the event included Fernando Andresen Guimarães, head of the Russia Section of the European External Action Service.
Further details the summer school are available on the Coimbra Centre for Social Studies website  and on the CASPIAN project website