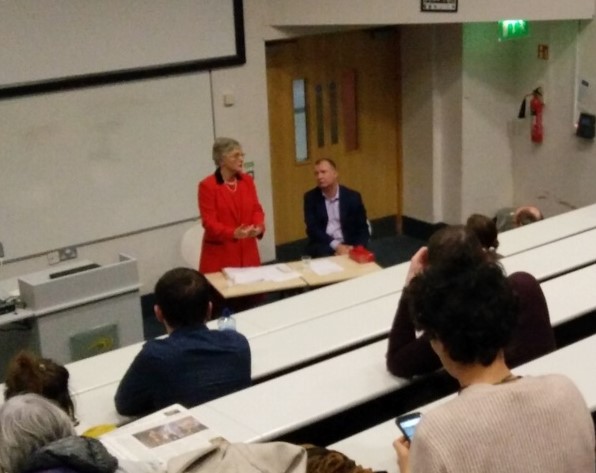 Minister Katherine Zappone speaks at the School of Law and Government
Minister for Children and Youth Affairs, Katherine Zappone gave a guest lecture at DCU on Thursday 7th December. Minister Zappone's lecture entitled "After the 8th: Re-Visioning Reproductive Rights" argued that the values and vision that underpin our Republic require a fundamental re-visioning of reproductive rights in Ireland. Key to that is repeal of the Eighth Amendment to the Constitution, followed by legislation that responds to the real life needs of pregnant people in Ireland, whether they want to continue with their pregnancy or not. This talk was part of the School of Law and Government Socio Legal Student Seminar Series.
In addition to being Minister for Children and Youth Affairs, Dr Zappone has been a senator and, with her late wife Ann Louise Gilligan, took the case to the Supreme Court for recognition of their same-sex marriage. She is also a former lecturer at Trinity College Dublin, a former member of the Irish Human Rights Commission and a former Chief Executive of the National Women's Council of Ireland. This lecture was covered in the national media by The Irish Times.