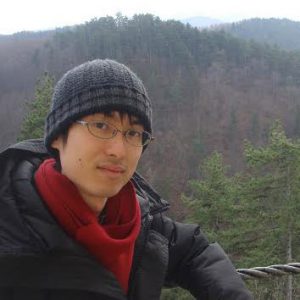 International/ethnic conflict, Asia, methodology.
Dr Akisato Suzuki is currently a Max Weber Postdoctoral Fellow at the European University Institute. He obtained his PhD in Politics and International Relations from Dublin City University in 2015. He is currently interested in domestic explanations of international conflict and Bayesian inference.
Selected Publications:
Suzuki, Akisato. "The Nationalist Interpretation of Nuclear Deterrence: Evidence from the Kargil War." International Politics, published online ahead of print version.
Breen, Michael, Robert Gillanders, Gemma McNulty, and Akisato Suzuki. 2017. "Gender and Corruption in Business." Journal of Development Studies, 53 (9): 1486-1501.
Suzuki, Akisato, Peter McCrossan, and David Doyle. 2017. "Irish Political Science in Ireland and Abroad: Publications in Major Journals (1999-2014)." European Political Science, published online ahead of print version.
Suzuki, Akisato. 2015. "Is More Better or Worse? New Empirics on Nuclear Proliferation and Interstate Conflict by Random Forests." Research and Politics 2 (2): 1-7.
Suzuki, Akisato, and Neophytos Loizides. 2011. "Escalation of Interstate Crises of Conflictual Dyads: Greece-Turkey and India-Pakistan." Cooperation and Conflict 46 (1): 21-39.
Suzuki, Akisato. 2011. "Partition and Conflict Transformation in India-Pakistan and Cyprus." Federal Governance 8 (2): 54-62.