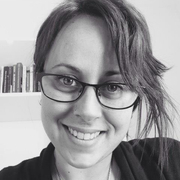 Middle East Politics, Political Islam, Islamist Movement and Parties, Gender, Politics and Sexuality in the MENA, Islamic Feminism.
Background & Qualification
PhD in Politics and International Relations (2017), Dublin City University. MA International Relations (2012), Dublin City University, Ireland; Bachelor Degree in International Economics for Cooperation, Development and Peace Studies (2008), La Sapienza University, Rome, Italy
A Revolution of their Own. The Activism of the Egyptian Muslim Sisterhood and its Development since the Arab Spring (1928-2014).
This research employed studies of gender and nationalism, and social movement theory, to investigate the development of Islamist women's political roles and practices of activism in the Egyptian Muslim Brotherhood (MB) movement, with a particular focus on how these evolved throughout history, and in light of the changing political circumstances that followed the 2011 uprisings. In doing so, the study paid attention to the elements of women's ideological and strategic assessments, the influence of the MB male leaders' cooperation and/or co-optation of women on their activism and leadership, the women's movement internal division along generational lines, the role that both formal and informal venues for activism have in processes of women's political empowerment, and the effect of marginalisation, regime repression, and violence, on women's feminist identities.
Contact Details
erika.biagini@dcu.ie
Selected Publications:
'The Egyptian Muslim Sisterhood, between Activism, Violence and Leadership.' Mediterranean Politics 22, no. 1 (January 2017): 35-53.
'Kant as International Relations Scholar', (2011), Essay published in the International Scholar Journal, Dublin City University, Ireland.
'The Financial Credit to Libya during the Italian colonisation: the role of the Bank of Italy in the Nord African Region', (2008) Research Published in the Historical Archives of the Bank of Italy, Via Nazionale, n. 100/101, Rome, Italy.
Full list of Publications available at https://www.researchgate.net/profile/Erika_Biagini