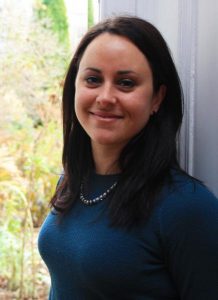 Middle East Politics, Political Islam, Authoritarianism, Comparative Politics, Gender Politics, Islamic Activism and Arab Feminism
Background & Qualification
PhD in Politics and International Relations (2017), Dublin City University. MA International Relations (2012), Dublin City University, Ireland; Bachelor Degree in International Economics for Cooperation, Development and Peace Studies (2008), La Sapienza University, Rome, Italy
From the Private to the Public: Female Political Participation in twenty-first century Egypt
This research investigates the role of women in transitional Arab societies and the manner in which they manage to shape traditional and non-traditional political spaces in order to access the public sphere. The major scope is that of capturing the effect that women's activism may have in transforming and developing gender relations within political institutions in the Middle East and its potential democratic effect in the country and the Middle East and North African region. As has been previously observed in other developing countries, women are likely to be key players in transforming societies in transitional periods and, more than often, the forms of their activism is likely to impact the structure of future political institutions towards democratisation. During the so called 'Arab Spring', we have been able to observe considerable female activism and participation. Despite a general populist call for democratic rule, a majority of women political activism and support remains within the ranks of Islamist movements and parties. What is more, where democratic elections followed the overthrow of authoritarian regimes, like in Tunisia and Egypt, we witnessed the rise to power of Islamic groups. Understanding current gender dynamics in Muslim societies becomes therefore crucial in order to assess the potentiality for democratisation of Islamist parties and of the whole region. This is a challenging research area at present especially given the fact that we are witnessing a cross-national return to conservatism which overcomes the boundaries between the West and the East.
Selected Publications:
'Kant as International Relations Scholar', (2011), Essay published in the International Scholar Journal, Dublin City University, Ireland.
'The Financial Credit to Libya during the Italian colonisation: the role of the Bank of Italy in the Nord African Region', (2008) Research Published in the Historical Archives of the Bank of Italy, Via Nazionale, n. 100/101, Rome, Italy.