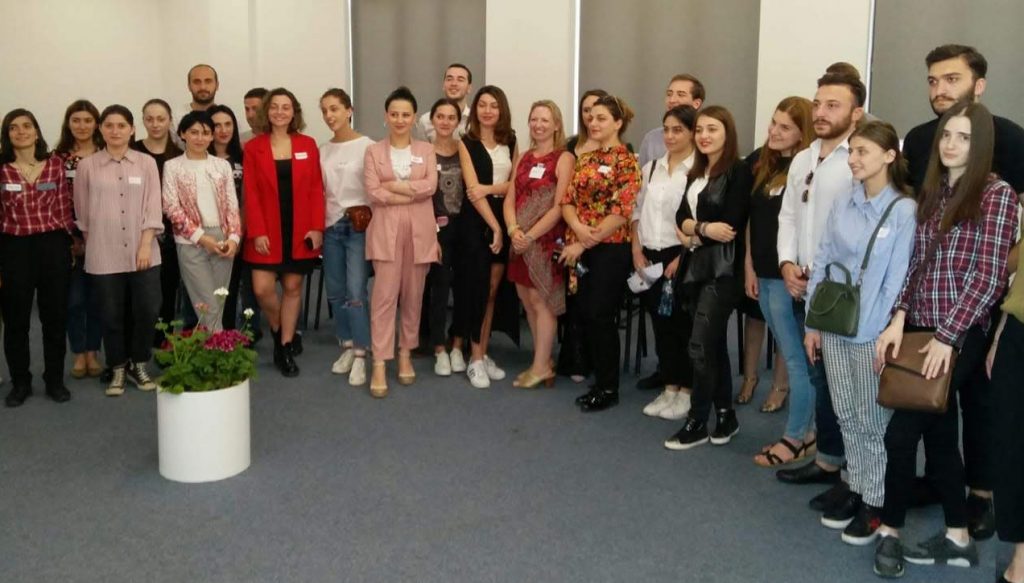 PESTUGE project meets with peace studies students in Tbilisi, Georgia
The PESTUGE project held a series of meetings in Tbilisi, Georgia from 5th to 9th June. PESTUGE is a three-year project to augment MA programmes in peace a conflict studies in the Republic of Georgia funded by Erasmus+. The meetings were hosted at Caucasus University and included a review workshop on peace studies with students and professors from Caucasus University, Tbilisi State University, Ilia State University and Sokhumi State University. The workshop included a discussion of how students understand the concept of peace, the potential to transform conflicts, the learning experience of students and the experience of professors on incorporating peace studies concepts into their modules.
The visit also included a series of project management meetings to plan for future project events and to ensure the sustainability of the project outputs beyond its conclusion and a guest lecture on "Women, Peace and Security" by Dr Gillian Wyle (Trinity College Dublin) and Dr Josefina Echavarría Alvarez (University of Innsbruck). Representing IICRR were Associate Director Dr Walt Kilroy and Dr Eamonn McConnon. The University of Innsbruck and Trinity College Dublin also participated in the project meetings.