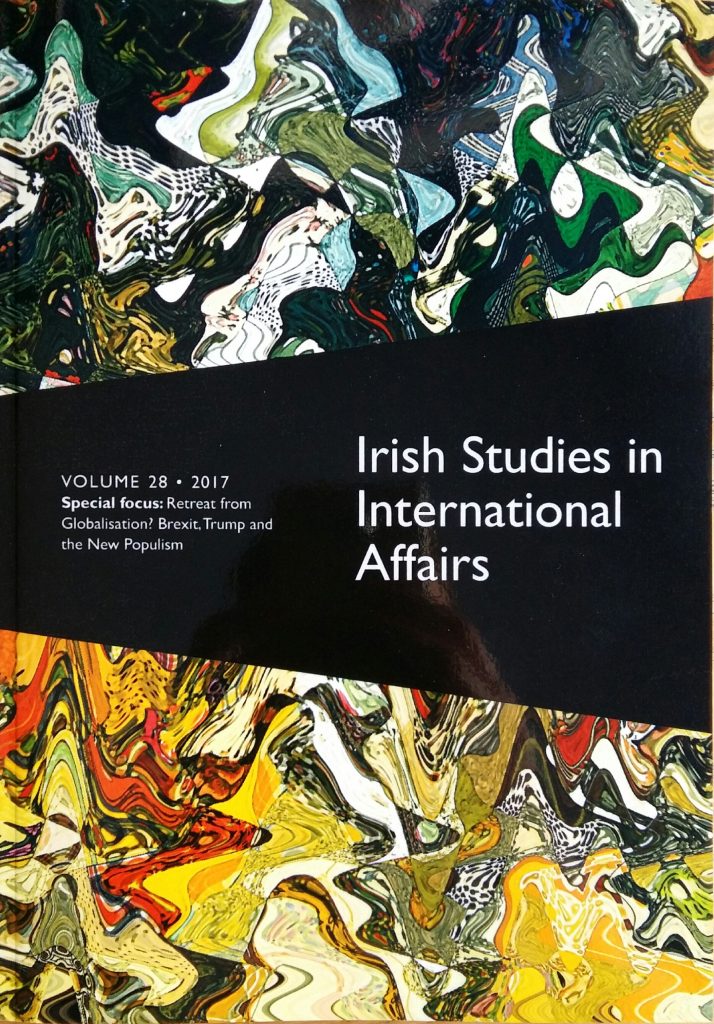 RIA journal considers Trump, Brexit and populism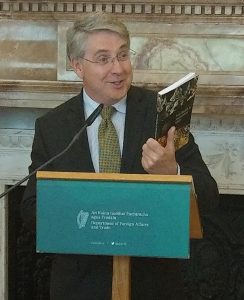 The latest volume of the journal Irish Studies in International Affairs, published by the Royal Irish Academy, looks at Brexit, Trump and the rise of new populism. The journal was launched by Niall Burgess, Secretary General of the Department of Foreign Affairs and Trade, and Prof John Doyle, Editor and IICRR Director, at a reception at the DFAT Headquarters in Iveagh House on Wednesday 2nd May. Secretary Burgess spoke on the importance of collaboration between academics and practitioners in trying to understand the complex global challenges that we are all facing.  Prof John Doyle highlighted the importance of bringing a diverse range of perspectives on the issue of populism in this volume. The reception was the concluding event at the Royal Irish Academy's International Affairs Standing Committee annual conference on "Multilateralism and interdependence: Prospects and challenges".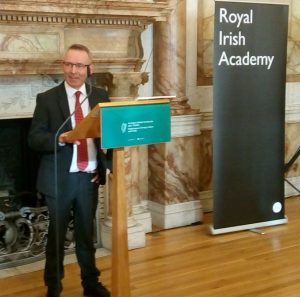 "Multilateralism and interdependence: Prospects and challenges" was held at the Royal Irish Academy on Dawson Street. The conference included panels on multilateralism, security, human rights and contemporary challenges of peacekeeping. These panels brought together academics, activists, NGO workers, members of the Irish Defence Forces and diplomats and produced in-depth discussion and interdisciplinary conversations on these complex issues. The opening Keynote was delivered by Tánaiste  and Minister for Foreign Affairs and Trade Simon Coveney, TD. Minister Coveney spoke on the importance of greater EU engagement with the African Union. The plenary was delivered by David Donoghue, former Irish Permanent Representative to the UN. He spoke on the process of negotiating and getting multilateral agreement on the UN Sustainable Development goals. Speaking at the conference for IICRR were Director Prof John Doyle, Associate Director Dr Walt Kilroy, Dr Eamonn McConnon and Cornelia-Adriana Baciu.