On 1st January 2021, Ireland and India both took up elected seats on the UN Security Council for two-year terms. Together with Kenya, Mexico and Norway they make up the 5 incoming members for 2021. 
Ireland and India join the UNSC at a critical point in time. Celebrating 75 years (the first session was convened on 17 January 1946), the UN's premier decision-making body on peace and security is beset by deep divisions between permanent members, underscored by the US-China trade rift and a growing strategic rivalry between them. These have led to delays and inaction in the face of a severe global health crisis, limited progress on key agendas, and a failure of coordinated action in some of the world's gravest humanitarian crises (Lynch, 2020; Security Council Report, 2021). In this context, cooperation and alliance-building with other elected members will be key to collective action.
Campaign priorities
The current tensions and challenges in international politics could not have been foreseen by Ireland and India at the time of launching their respective campaigns for a UNSC seat. 
Against the backdrop of a hotly contested election in which Ireland leveraged its soft power to win against contender Canada, Ireland has claimed it will serve as a "bridge-builder" (DFA, 2020). Having framed its campaign around empathy, partnership and independence (DFA, 2018), Ireland has stated that building peace, strengthening conflict prevention, and ensuring accountability will be core principles of its membership (DFA, nd; Smyth and Lyons, 2020). In particular, it is expected that Ireland will aim to strengthen links between conflict prevention and peacebuilding, emphasise underlying drivers of conflict (and their place on the agenda of the UNSC), and push for further advances in the Women, Peace and Security and Youth, Peace and Security agendas.
For India, the campaign started in 2013 when it lobbied and persuaded countries in the Asia-Pacific region to support its candidature. The current 2-year tenure is particularly important as it overlaps, in 2022, with India's 75th year of independence. The government of India is keen to showcase the country's role as a founding member of the UN and its positive contributions to international order as the world's largest democracy,      and to press for a 'reformed multilateral system' (MEA, 2020). It has furthermore promised to act as a "voice for the developing world" and to find "human-centric and inclusive solutions" to matters of international peace and security (India's UN Permanent Representative, Ambassador T.S.Tirumurti Jan 4th). 
Ireland and India invested a lot to attain membership on the UNSC. Both have a long and deep history of engagement with the UN system, most notably in the realm of peacekeeping. They have been on the UNSC multiple times, although they have not overlapped before. Both have served during difficult phases in global politics – most notably for Ireland in 2001, serving during the tumultuous period of international security following the September 11 attacks, and for India in 1991 when the world was adjusting to the end of the Cold War. 
As two countries which frame their contribution to multilateralism and global politics in terms of proud histories of freedom and independence, Ireland and India also have direct experience of two of the world's most protracted conflicts (Northern Ireland and Kashmir, respectively). Both countries bring to the table a set of specific norms, values as well as deep institutional experience within the UN system.  
While the need to adapt rapidly to evolving geopolitical realities, and respond to crises as they arise, may complicate member states' progress in the stated priority areas, in the remainder of this short piece we review some of the thematic areas where we might expect policy convergence as well as potential divergence between Ireland and India.
Potential for converging agendas: UNSC Reform and Maritime Diplomacy
An institutional policy area where there may be potential convergence, is the realm of UNSC reform. India aspires to a permanent seat on the UNSC and has long argued for reform of the UNSC, along with other aspirants Japan, Germany and Brazil, as well as advocating a permanent position for the region of Africa. Likewise, Ireland has been a vocal proponent of reform, making a case for a permanent position for an African state throughout its campaign (see WFUNA, 2020). In 2019, Ireland's President Michael D. Higgins addressed the UN General Assembly, calling also for consideration of a designated role for Small Island Developing States (SIDS) on the UNSC, alongside other reforms to its membership (DFA, 2019b), which points to a second area of potential convergence: maritime security and diplomacy. 
For India, maritime diplomacy is an effective medium through which to showcase the country's role in global security, protecting maritime trade in the global commons of the high seas, as well as showcasing India as a first responder and humanitarian actor in times of crises (see Jivanta Schottli's chapter, "Island States and Ocean Geopolitics: Lessons for Sri Lanka" in Maritime Sri Lanka: Contemporary and Historical Perspectives 2021, World Scientific, Singapore)
While cooperation with Ireland in this realm is likely to be limited, the importance of maritime governance and diplomacy has been highlighted by both countries. 
Ireland's geopolitical engagement with SIDS, though very different to India's, was nevertheless a key feature of Ireland's campaign. In June of 2019, Ireland launched a new strategy for partnership with Small Island Developing States, emphasising partnership "in international processes, particularly at the United Nations" (DFA, 2019a). Shortly after Ireland was elected to the UNSC, Ambassador Byrne Nason, specifically mentioned Small Island Developing States in remarks on what success might look like for Ireland, noting that ultimately, success would include having "kept faith with those that gave us the trust to sit there for them […] Will those states come to us at the end of our time and say, we stood by them and spoke up for them?" (IIEA, 2020) 
Both Ireland and India are thus likely to be supporters of Council membership reform during their tenure, and receptive in particular to the concerns of SIDS, in the face of existential threats due to climate change, compounded further by the impact of COVID-19.
Potential area of divergence: Counter-terrorism 
There are, however, also points of potential divergence in policy between the two member states. Defining and framing the problem of, and response to, global terrorism has been a key focus for India (see India's statement at the UNGA 75). In his inaugural statement, India's Permanent Representative to the UN made it clear this would remain a priority. Two out of the three committees India will chair provide an important opportunity to shape the global agenda on terror. These are the Taliban Sanctions Committee (also known as the 1988 Sanctions Committee) and the Counterterrorism Committee (initiated in 2001).
Counter-terrorism is far less prominent in Ireland's foreign and development policies than India's. In Ireland's contributions to past open debates at the UNSC, the country has emphasised the importance of counter-terrorism not undermining obligations under international human rights and humanitarian law; and of engaging with civil society (DFA, 2019c). Ireland contributes to the UN's MINUSMA mission in Mali, considered the UN's most dangerous. The role of counter-terrorism, and its relationship to mission mandates in this key context, could prove an important consideration for Ireland's policy (see Murphy, 2020; Gowan, 2020).
An illustration of these diverging approaches could be seen on the 12th of January, when Tunisia, holding the presidency of the Security Council, chaired a debate on threats to international peace and security caused by terrorist acts. Ireland's Minister for Foreign Affairs, Simon Coveney, took the opportunity to make his first address to the Security Council since Ireland took up its seat, and as expected from Ireland's past engagement on this topic, highlighted the importance of compliance with international humanitarian, human rights and refugee law in any measures to combat terrorism (DFA, 2021b). The remarks of India's Minister for External Affairs, Subrahmanyam Jaishankar, by contrast, placed relatively greater emphasis on effectiveness and timely action in countering terrorism, and stressed the importance of counter-terror financing frameworks. Where Ireland drew attention to the impact of discrimination and poverty in contributing to terrorism, and the role women, young people and civil society can play in countering it, India warned against the danger of diluting focus from the core agenda (UN Press, 2021).  
At the crossroads: UN Peacekeeping
Lastly, a thematic area in which we see the potential for both cooperation and difference is peacekeeping, which is likely to be a key focus for both members. 
Ireland is the highest per capita troop contributor to the UN in Europe, and among the highest per capita worldwide (UNPK, 2020). The country also holds the longest unbroken record of peacekeeping participation in the world. Both points were clearly emphasised throughout Ireland's campaign, alongside its intention to strengthen links between peacekeeping and peacebuilding throughout. Similarly, India is among the top five troop- and police-contributing countries worldwide (UNPK, 2020), and has served in 49 of the 71 UN peacekeeping missions to date. The Indian Armed forces have contributed more than 200,000 to the blue helmets. Peacekeeping and peacebuilding have thus been central to both countries' UN engagement. We expect two areas to be in the spotlight: the Women, Peace and Security Agenda and peacekeeping reforms. 
In the 2019 annual progress report, the UN Secretary-General called for "bold and urgent action" on the Women Peace and Security agenda, ahead of the 20th anniversary of the adoption of Security Council resolution 1325 (2000), which placed women's participation as central to conflict prevention and resolution efforts. Ireland has consistently emphasised women's participation and leadership in peacekeeping, and served as the Action for Peacekeeping Women, Peace and Security Champion (Smyth and Doyle, 2020). India has been lauded for its contributions such as the only all-female police unit it has been sending to Liberia since 2007. However, it has also been called on to do more to improve the situation of women in terms of inclusion, justice and security. 
On the subject of peacekeeping reforms, Ireland and India, two troop-contributing countries, have a shared interest, in calling for enhanced and sufficient financing of missions and for what Ireland has termed, fit-for-purpose peacekeeping mandates (DFA, 2021a). Over time, India has moved towards a more nuanced approach vis-à-vis the issue of peacekeeping mandates. However, it has also highlighted that a 'fit for purpose' UN requires greater accountability, transparency and participation in decision-making processes related to peacekeeping. How both countries push forward their complementary but not necessarily congruent priorities under the umbrella of the broader Action for Peacekeeping initiative launched by Secretary-General Antonio Guterres will be worth following. 
This short summary has broadly identified themes on which Ireland and India may converge and diverge during their concurrent tenure as non-permanent members on the UNSC. These will be examined further in webinars organised by the Irish Peace and Conflict Network and the Ireland India Institute.
---
Dr Caitriona Dowd is Assistant Professor in Security Studies at DCU's School of Law and Government. Her research concerns the dynamics of political violence in sub-Saharan Africa, with particular attention to the strategic use of civilian targeting and terror tactics, the use of new and emerging methodologies for violence monitoring, and the role of conflict in humanitarian crises.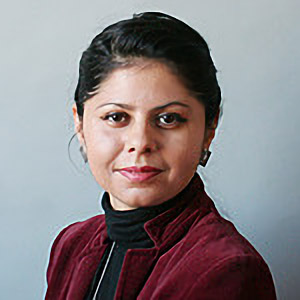 Dr Jivanta Schottli is Assistant Professor in Indian Politics and Foreign Policy at the School of Law and Government, Dublin City University, and Director of the Ireland India Institute. Her research interests include Indian foreign policy with a focus on the intersection between domestic politics and international relations; diplomacy and maritime governance in the Indian Ocean, the emerging strategic discourse about the Indo-Pacific and the role of China in South Asia.