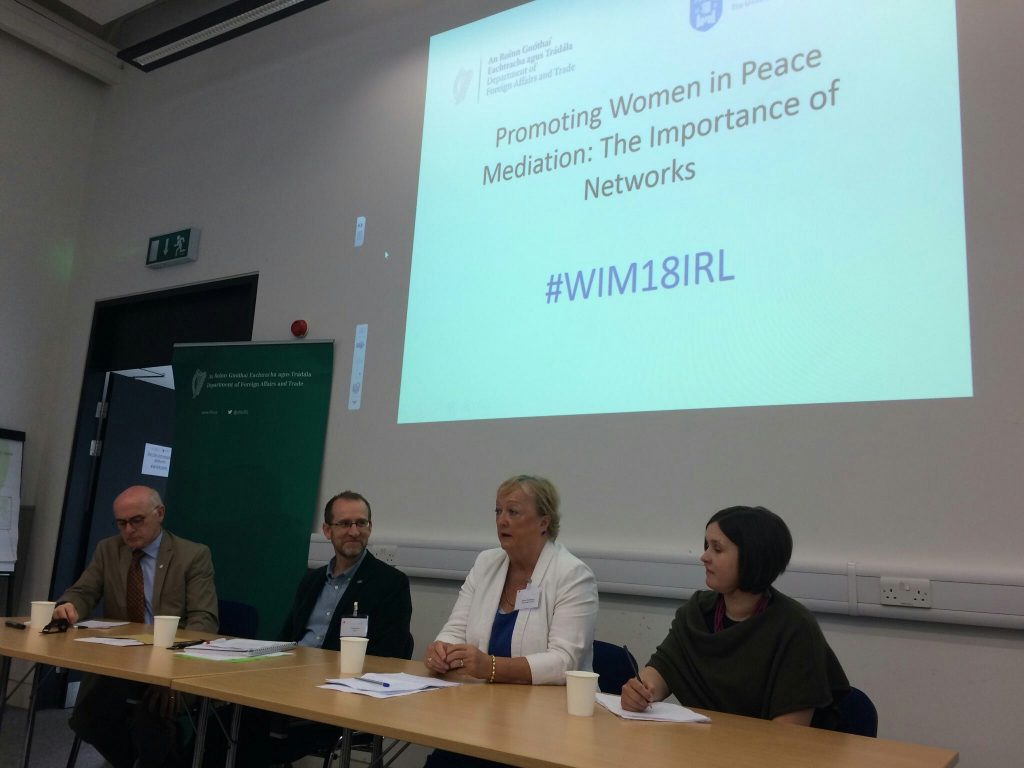 IICRR participates in seminar on women in peace mediation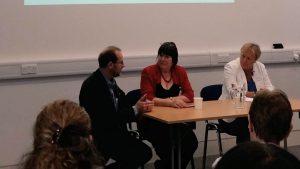 IICRR Associate Director Dr Walt Kilroy chaired an event on the role of women in peace mediation at Trinity College Dublin, on the 1st of June 2018. The event "Promoting Women in Peace Mediation: The Importance of Networks" was organised by the Department of Foreign Affairs and Trade's Conflict Resolution Unit in conjunction with the Irish School of Ecumenics, Trinity College Dublin. It included a public panel discussion with Professor Monica McWilliams, Dr Catherine Turner, and Brendan McAllister.
There was also a screening of Eimhear O'Neill's documentary film Peacemakers: Wave Goodbye to Dinosaurs. The film charts the formation of the Northern Ireland Women's Coalition and the role they played during the Good Friday Negotiations. The screening was followed by a question and answer session with former Women's Coalition members, Monica McWilliams and Bronagh Hinds. The event featured in depth discussion between panellists and audience members on the role of women in mediation in a broad range of contexts including Libya, Tunisia, Somalia, Syria and Afghanistan.